How Different Garage Doors Add Unique Curb Appeal
We partnered with the team over at modernize.com for a guest blog on curb appeal! Modernize.com is a network of the most professional, trustworthy contractors across the country. They're homeowners, too. They provide quality educational content to inspire their readers.
A garage door makeover can revolutionize the impression your home makes on onlookers. Clean, geometric lines can make a plain house look modern. Wood panels emphasize a home's classic appeal. Windows break up the monotony of a wide garage door. The style, color, material, and hardware of your garage doors should never be an afterthought.
Here's how your garage doors add to your home's curb appeal:
Carriage House Steel Garage Doors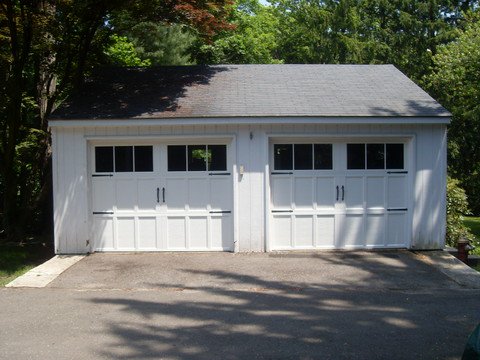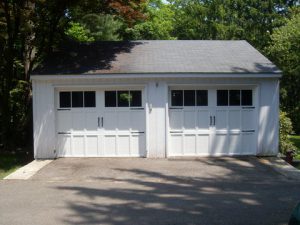 The original function of carriage houses may be obsolete, but the style remains a sophisticated element of country homes. The Carriage House Collection delivers rustic authenticity, without sacrificing modern durability and convenience. Customize the color, hardware, and windows to best complement your home's architectural nuances and bring this old-timey look to life.
Modern Aluminum Garage Doors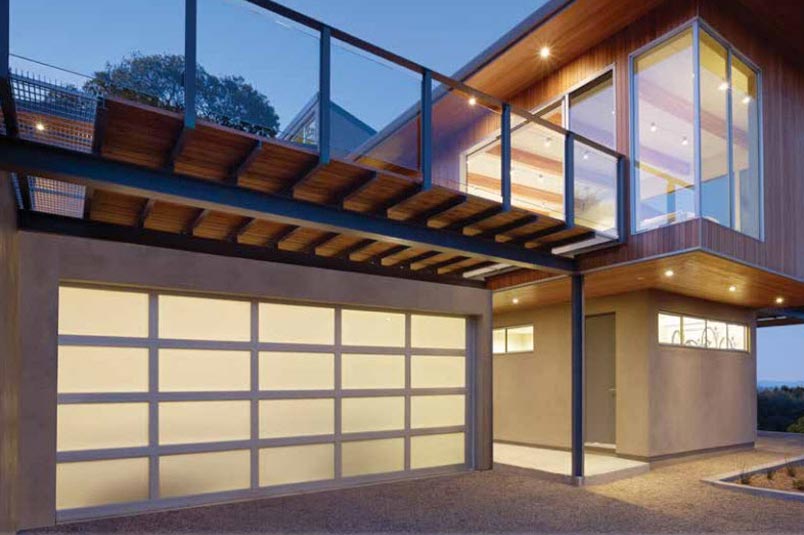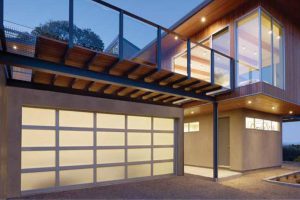 For some, the garage does more than protect cars and equipment from the elements. It functions as a work space. Aluminum and glass garage doors allow natural light to break through and illuminate the sacred space where you paint or perform vehicle repairs. Even if you don't use this room as a project hub, you may simply enjoy the sleek lines of an aluminum garage door and the way it can completely modernize your home's facade.
Thermacore® Insulated Steel Garage Doors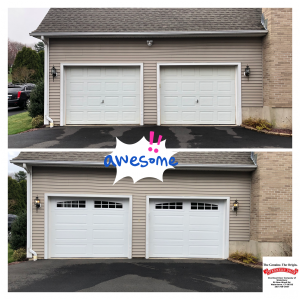 If you're as much of a fan of efficiency as aesthetic value, you'll appreciate both the look and performance of insulated steel. In order to keep your house efficient and allow your central heating and air system to do its job, you need to seal air leaks and stop heat transfer from the outdoors to the indoors and vice versa. Since garages are generally not climate-controlled, it's important to insulate above and around the garage. Insulated steel protects your home from air flow and has a versatile look that meshes with almost any style of home.
Traditional Wood Garage Doors

These days, almost any garage door material can be fashioned to look like wood, from vinyl to fiberglass to steel. But for some homeowners, you just can't beat the look of real, natural wood. While water damage is certainly a concern when it comes to using traditional wood in construction, these are sealed with a waterproof adhesive that allows you to enjoy your garage door, worry-free.
Windows Vs. No Windows On Your Garage Door

If you've never had a garage door with windows before, it may not have crossed your mind to add this feature. Windows can be transformative. Especially on a wide garage door that takes up a large section of your home's facade. However, it's important to go with your gut. Depending on the style you choose, windows may dampen the effect of a beautiful design.
Playing With Paint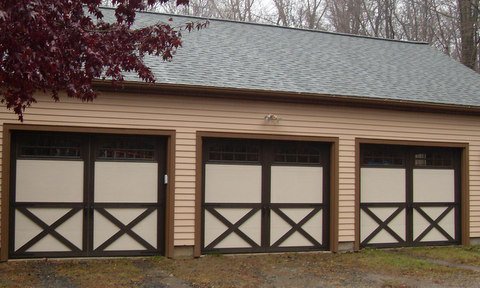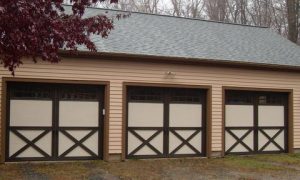 You may not think of a garage door as a place to play with color. Just like shutters and doors, a garage door is a canvas that allows you to incorporate your unique tastes without making any architectural alterations. Whether going for luxurious, rustic, modern, or uniquely "you," a garage door can make or break your home from the first glance.
Did this blog get your creative curb appeal juices flowing?
For additional information on Overhead Door™ garage doors and openers contact Overhead Door Company of Waterbury™ at (860) 274-3332.
About the Writer

Bryn Huntpalmer lives in Austin, Texas. She currently works as editor-in-chief of Modernize.com with the goal of empowering homeowners with the expert guidance and educational tools they need to take on big home projects with confidence.