Weatherize Your Garage to Save on Heating Costs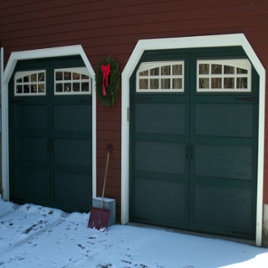 The weather is getting colder outside. It's time to start thinking of ways to keep the heat in and the cold out! Winter proofing is a cost-effective way to keep the home warm and save money!
'Tis The Season to Weatherize Your Garage!
Homeowners often overlook the garage. This can have a major impact on heat loss in the home during the winter. Cold winds blowing in and around the garage doors can cause discomfort. Especially on the floors above the garage, by cooling the hot air furnace ducts running within the floor joints.
Helpful Tips…
Garage door weather-stripping around the perimeter of the garage door on the wood frame.
Rubber stripping (Astragal) on the bottom of the garage door.
Get Insulated steel garage doors with High R-values.
Overhead Door Company™ insulated steel doors with premium construction and maximum thermal efficiency can give you many years of reliable operation. They help keep your home comfortable during the cold months. Call Overhead Door Company of Waterbury™ for a free estimate on new garage doors at 860-274-3332.


Tags: Bottom Rubber Door Stripping, Insulated Steel Garage Doors, Weatherize Your Garage, Weatherize Your Home, Weatherstripping