June has arrived and it is Garage Door Safety Month!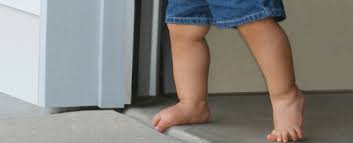 This is the time the International Door Association (IDA) and the Door & access Systems Manufacturers Association (DASMA), two associations that we are proud to be a part of, have designated to educate homeowners on the importance of safety in and around the garage.

As you gather outdoors for summer picnics and parties, or even just spending an evening in the driveway chatting with a neighbor, we want you to keep in mind that your garage door is the largest moving object in your home and can be very dangerous if not properly used.
Garage Safety Tips…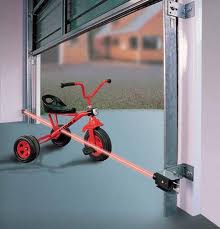 1. Mount the garage door opener control button out of the reach of small children (at least five feet from the floor) and where you have a clear view of the door.
2. Do not allow children to play with garage door remote controls; explain that the remote controls are not toys.
Click on the link for a fun story for the kids to learn more about safety around the garage…Kids Safety Story and Coloring Book
3. Set a good example for children and discuss garage door safety with them; explain how to operate the door safely.
4. Test your garage door opener's reversing mechanism monthly by placing a 2×4 board in the door's path. If the door does not reverse after contacting the object, call Overhead Door Company of Waterbury (860) 274-3332 for professional repairs. photo cells
5. Know how to use your garage door opener's emergency release feature. Your owner's manual provides instructions.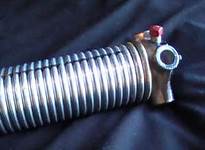 6. Visually inspect your garage door each month. Look at the garage door's springs, cables, rollers and pulleys for signs of wear. If any of these components appear damaged, contact Overhead Door Company of Waterbury for inspection or repair.
7. Do not attempt to repair cables or springs. These parts are under high tension and require special tools for adjustment. Improper handling or disconnection can cause breakage and serious injury. garage door spring
8. To avoid damage to your door and opener, make sure you disable or remove any door locks, ropes, and/or cables prior to operating your opener.
9. Use the release mechanism on the garage door opener to manually open the door using its interior or exterior lift handles. The door should lift smoothly with little resistance and should stay open around three or four feet above the floor. If it is difficult to perform this task, your door may be out of balance, causing premature wear. Call Overhead Door Company of Waterbury (860) 274-3332 for adjustment.
10. To prevent accidents when a garage door is closing, invest in a garage door opener that features photoelectric eye safety beams, which are mounted a few inches off the floor and send an invisible beam across the door's path. If the invisible beam is broken, the garage door will automatically reverse to its fully open position. The invisible beam provides added safety to the auto reverse mechanism, as the door does not have to contact an object in order to reverse. The Safe-T-Beam is a standard feature on the entire line of Overhead Door garage door openers.
For more information on garage door safety and security, come visit our showroom at 56 New Wood Road, Watertown, CT, Monday – Friday 8 am – 5 pm and Saturday 8 am – noon.

Tags: Garage Door Maintenance, Garage Door Safety