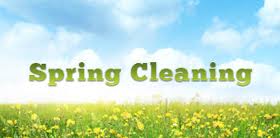 Garage Spring Cleaning
During the winter months, the garage often becomes the storage unit for everything from lawn and garden equipment to holiday decorations. As the weather warms, give your garage the attention it deserves. Here are a few garage organization and garage door maintenance tips to get you started this spring: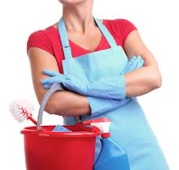 If you're dreading the task, the best way to get started may be to empty out the garage and sort everything into designated areas. Make a list of the items you'd like to keep, and note where in your garage you plan to store these items – this might include a storage bin, a workbench or on a wall hook.
Clean your garage's cement floor with an old mop or broom; wipe down garage walls and clear cobwebs from lights, corners and ceilings.
Don't Forget the Garage Door!
After months of snow, wind and freezing temperatures, your garage door may not be in the same condition it was in this time last year. While The Genuine, The Original, Overhead Door garage door systems are built for long-lasting performance and daily use; we recommend inspecting your garage door annually. Overhead Door Company of Waterbury can give you a thorough evaluation and perform routine maintenance, as needed.
Your local Overhead Door Company of Waterbury will be able to spot any mechanical issues, but there are still a few things that you can do. Here's a quick checklist: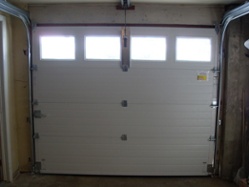 Check all the moving components of the door mechanism to make sure that none are bent or broken.
Use a soft cloth and household detergent to remove any rust, dirt or residue from your garage door.
Carefully examine and make note of any cracks or gaps that have appeared during winter months.
Check the weather seal at the bottom of your door. If broken, your Overhead Door Company of Waterbury will be able to help you find the best replacement for your door.
To schedule an annual maintenance inspection, contact Overhead Door Company of Waterbury.


Tags: Garage Annual Maintenance, Garage Organization, Garage Spring Cleaning