Common Garage Door Problems and Repairs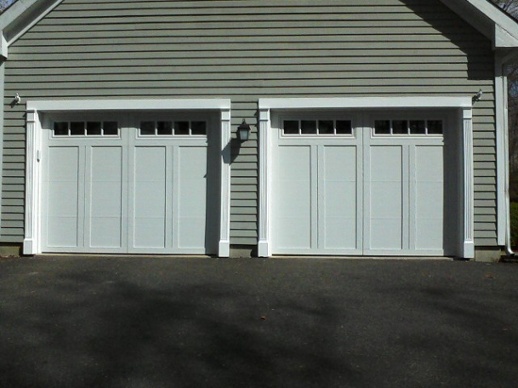 A garage door that doesn't work can be a major problem! As you look at your garage door that does not go up or down it can be a little intimidating. What should you be looking for? Where do you start?
Here are some common garage door problems & repairs:
The garage door won't open or close. You might need new batteries in your remote, keypad, or wall button. Perhaps they might need reprogramming.
The garage door sticks. Tracks, rollers, or hardware may be dirty. The tracks may have small dents which can be gently tapped out.
The garage door sags on one side. On a multi-sectional door, the hinges on one side may need tightening. It's also possible the pulleys on each side are out of alignment.
The garage door closes then reopens again. Closing pressure or limits may be out of adjustment.
The garage door doesn't close all the way. Something may be obstructing the photocells or electric beams. They may not be aimed directly at one another.
Broken springs or a broken motor. These are the most serious garage door repairs. It is always recommended to replace springs in pairs to ensure balanced operation. A professional should repair a broken spring or motor.

Tags: Garage Door Repairs, Garage Door Service, Remove term: Garage Door Problems Garage Door Problems