Offering Enhancements to Overhead Garage Door Lines
Overhead Door Company of Waterbury™ has new design options to offer customers. Thanks to enhancements Overhead Door Corporation™ made to three of its garage door lines. The company created a V5 stamp that mimics the look and feel of wainscoting. Available on the Durafirm Collection, Traditional Steel, and Thermacore lines.
Additions to Durafirm, Thermacore, and Traditional Steel Lines
A raised panel Ranch stamp is also now available on the Thermacore line. While decorative window inserts have been added to the Traditional Steel Collection. The inspiration for these enhancements came directly from listening to the needs of homeowners and distributors. The new options combine the R-values that the market demands with the designs popular with today's homeowners.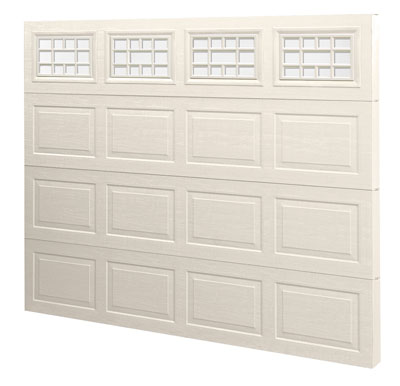 Overhead Door's™ introduction of the V5 and Ranch stamps gives Overhead Door Company of Waterbury™ more options to offer consumers who want to customize their homes. In a design nod to wainscoting, the V5 stamp incorporates five vertical stiles and a faux wood grain aesthetic. Not only attractive, it adds strength to doors.

Meanwhile, the raised-panel Ranch stamp further expands the design offerings available in the Thermacore line. It will be available with corresponding ranch windows. Click below to take a look at the New Thermacore Garage Door Brochure.

NEW Thermacore Collection Brochure


Tags: Design Nod to Wainscoting, Faux Wood Grain, New Decorative Window Inserts, New Garage Door Designs, Ranch Stamp, V5 Stamp